25 Days until 25th Reggae Sumfest 2017
5 Pre-Parties ~ 2 huge Main Events ~ LiveStreaming
Watch Video Now for exciting details of the week-long takeover of Montego Bay, Jamaica
African Reggae Star Pato Ranking To Perform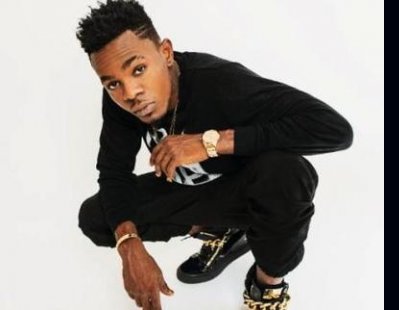 The multi-award winning Nigerian Reggae Dancehall Singer will appear at Sumfest for the first time.
His VP Records' release 'My Woman My Everything' hit garnished many awards.
Click here to enjoy Video
For complete amazing lineup, check
Reggae Sumfest Official Website
LiveStream & 360° Surround LiveStream
Not able to join us in Jamaica this year? No problem mon, Subscribe to the Sumfest Youtube Channel today so that you are ready to experience the festival via cutting-edge LiveStreaming in both, High Definition traditional Broadcast Live Streaming, and, Immersive 360° Surround Video LiveStreaming for the main festival nights on July 21 and 22.
This year the LiveStream will not only capture the main stage, but also backstage interviews, sharing the overall vibe of being at the festival.  With over 16 cameras around the venue, you won't miss a moment of Sumfest 2017.

Phase 3 Productions, a full-service television and multi-media production company from Kingston will be producing this top-notch LiveStreaming event, available on all devices.
The Week-Long Takeover of Montego Bay includes
5 Nights of Themed Pre-Parties.
1st night: BEACH PARTY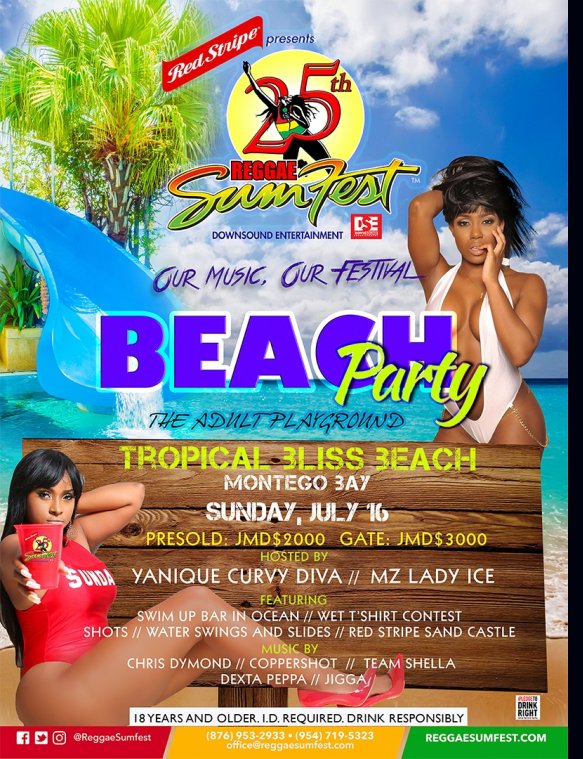 For info about all 5 Themed Pre-Parties
Click Here
Just announced: Tickets are available around the island at the following locations:
Montego Bay
Fontana Pharmacy, Ironshore Total, Pier 1, El Paso Records, Rapid True Value Hardware
Kingston
Richie B's Liquor Centre, Fontana Pharmacy, York Pharmacy, Mary Brown's Texaco, Rapid True Value Hardware Lane Plaza
Ocho Rios
Fontana Pharmacy, Rapid True Value Hardware
Portmore
Rapid True Value Hardware
Mandeville
Fontana Pharmacy
 ~ Our Music, Our Festival ~